Migraines and mental health in women: addressing the challenge
This report comes out of a collaboration between GAMIAN-Europe and the European Migraine and Headache Alliance (EMHA). It seeks primarily to raise awareness of the comorbidity between women affected by severe migraine attacks and a mental health condition; an area relatively underexplored in research and policy despite its high occurrence.
Exploring mental health and suicidality in LGBTQIA+ people: a toolkit
This toolkit is meant as a resource for everyone. Whether you identify as LGBTQIA+ or are an ally looking to learn more about the specific issues within, you can hopefullyfind some answers here.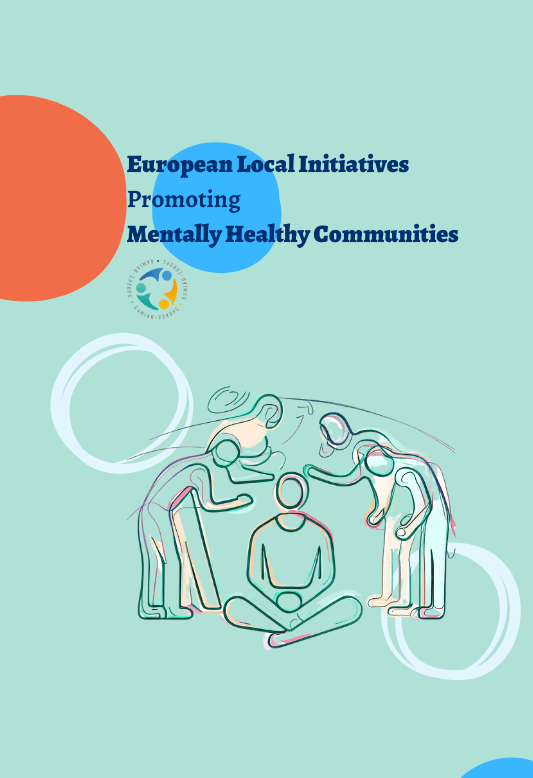 European local initiatives promoting mentally healthy communities
This short interactive PDF document gives different examples of impactful local mental health initiatives around different European countries. It was created for European Mental Health Week 2023 with the purpose of sharing some of the wonderful initiatives that different communities are enacting around the continent.
Developing trust and effective care for people with schizophrenia
This report presents the findings of a two-year project developed by GAMIAN-Europe and the European Psychiatric Association focused on enhancing the therapeutic relationships between patients with schizophrenia and their psychiatrists.
Top Tips for Supporting your Brain Health
Brain health is a critical part of our overall health. It underlies our ability to communicate,
make decisions, problem-solve and live a productive and useful life. The brain processes around 70,000 thoughts per day and it is, not surprisingly, interlinked to our mental health and well-being.
This guide offers top tips for supporting your brain health and is focused on: Sleep and Relaxation, Mental Fitness and Social Interaction.
A report on cancer & depression
This report presents the findings of two workshops and a survey carried out by GAMIAN-Europe, in collaboration with the European Cancer Patient Coalition, on depression as a cancer co-morbidity. You will find testimonials from patients with depression and cancer, clinicians and carers; as well as recommendations for mental health and generalist healthcare services and governments.
Things about Suicide that Young men must know
Sometimes life can make you feel lost, overwhelmed, incredibly down and even suicidal. But remember, while there is life there is hope. This interactive toolkit is meant as a safe space to help you or anyone you know find the resources you need when you've hit your lowest point.  You are not alone and remember when things get tough:
"Soak up the views. Take in the bad weather and the good weather. You are not the storm."
Matt Haig
Are Mental Health Needs Being Met by Treatment Services? COVID-19 Survey II Report
In collaboration with the European Psychiatric Association, GAMIAN-Europe created a second survey reaching out to members of both organisations and to the general public for their experiences during the past 12 to 18 months. We asked patients and clinicians about their mental health, access to and delivery of mental health services, whether treatment needs are being met and the challenges and pressures to delivering services.
Finding and achieving quality of life beyond a mental health condition
This booklet includes top tips for those who experience a mental health condition to help improve their quality of life and think about their sense of belonging and place in society.
It is based on two discussion workshops with people with lived experience of a mental health condition, and carers. The learning from those experiences and what people with a mental health condition found most useful are captured in a list of ten top tips at the end of the booklet.
The impact of COVID-19 on pre-existing mental health patients
This survey provides an important contribution to many of the existing and ongoing surveys to specifically see how the pandemic has affected people with mental health problems from a pan-European perspective. In understanding the consequences of the pandemic on this group we can ensure people receive the right support at the right time for their mental and physical health, in a way that is appropriate for them in meeting their needs.
The little book of big conversations (Breaking Depression)
Open and honest conversations about depression are an important step towards ensuring that people get the support they need. However, we understand that starting these conversations can be daunting and knowing where to begin can be difficult.
That's why we have collaborated with Janssen and EUFAMI to develop The Little Book of Big Conversations, as part of the Breaking Depression project. This digital book is full of small pieces of practical advice to help make those big conversations about depression a little bit easier.
Schizophrenia Companion Guide II – Perspective of People with Schizophrenia and their Carers
This guide is a follow on from the first Schizophrenia Companion Guide produced by GAMIAN-Europe in 2016 which provides a comprehensive overview of schizophrenia, including symptoms and treatment.Even though there is some overlap with the first guide, the current guide includes more personal experiences of people diagnosed with schizophrenia, carers, friends and family; their discoveries and the strategies they used as part of their journey.
Developing trust and effective care for people with depression
The project represents an important joint partnership between GAMIANEurope and the European Psychiatric Association (EPA) and a way to strengthen this through joint working to improve the therapeutic relationship between patients and psychiatrists. The aim was to explore the patient-clinician relationship in a pilot project from the perspective of both the patient and their psychiatrist as individuals; and to explore their 'paired' experience in relation to developing trust, shared decision making regarding treatment, and positive and negative experiences of their meetings. 
A Pocket Guide to Agitation and What to Do in a Crisis
This pocket guide is for people who experience agitation, their carers and close friends. This brief guide compliments the full version which can be accessed via GAMIAN-Europe and EUFAMI websites.
It provides key information on how to recognise the early signs and symptoms of agitation and what to do if a crisis occurs.
There is a crisis card at the end of this guide that can be used to provide emergency contact details and preferences for treatment and care during an episode of agitation.
The pocket guide is available here in English, French, German, Italian, and Spanish.
A guide to depression and its treatment
This booklet has been developed specifically for people suffering from depression. It has been co-created by people suffering from depression or who have suffered from depression who are members of GAMIAN-Europe (an umbrella group involving patient organizations in different European countries) and by Servier.
Take care and be kind to yourself
This booklet has been developed specifically for and with people living with depression. It has been co-created by people suffering from depression or who have suffered from depression and who are members of GAMIAN-Europe (an umbrella group involving patient organizations in different European countries) and by Servier. Quotes shared in this booklet by the patients reflect their own experiences and do not necessarily reflect medical and scientific evidence or practice. All names attributed to quotes have been changed to maintain confidentiality.
A sustainable approach to depression: moving from words to actions
People living with a diagnosis of schizophrenia are often disadvantaged, vulnerable and experience high levels of stigma and discrimination. It can affect the way a person thinks, feels and perceives the world. It is important to ensure that the rights and expectations of people living with schizophrenia are maintained and upheld; now an urgent priority. The purpose of this Charter is to define the rights, expectations and responsibilities for mental health care and treatment from the persons' perspective.
Call To Action
Empowering people affected by mental ill health is beneficial to individuals and their carers. It is also crucial for developing more patient centered, efficient and cost-effective health systems.
This is the key message of this comprehensive Call to Action launched by GAMIAN-Europe.
The Call, developed with the direct input from a variety of leading EU-level and national (mental) health stakeholders, addresses what can be undertaken concretely to overcome the current pervasive disempowering attitudes and behaviours towards people affected by mental ill health.
A sustainable approach to depression: moving from words to actions
This report aims to identify key factors that will ensure programmes for depression are sustainable and have a lasting impact on people affected. Drawing from the practical experience of 19 case studies and the published literature, we have identified ten lessons learnt that may help policymakers build a sustainable response to depression in years to come.
Breaking the silence: Sexual health impact on mental well-being
This report gives an overview on the descriptive statistics (frequencies, percentages) about the respondents' background characteristics, mental health / treatment and sexual health. Besides, we perform some crosstab analyses in order to analyse the relationships between the background characteristics and sexual health on the one hand and mental health / treatment and sexual health on the other side.
Schizophrenia Companion Guide
No two people with schizophrenia are the same. Every individual is different. Every experience is different. The effects of schizophrenia are also felt by caregivers, friends and family members. Each person affected by schizophrenia will have their own story to tell and their own journey to travel. There may be times when this journey is difficult, but it is a road that many have travelled before. Equally, there is no right way or wrong way to live with schizophrenia but, by learning from the experiences of others, it is possible to prepare for what lies ahead and overcome obstacles along the way. We have developed this booklet through consultation with people with schizophrenia, their caregivers and family members, and healthcare professionals, with the aim of offering practical guidance for people affected by schizophrenia. It will be up to you to steer your own course, but we hope this companion guide will help you find your way.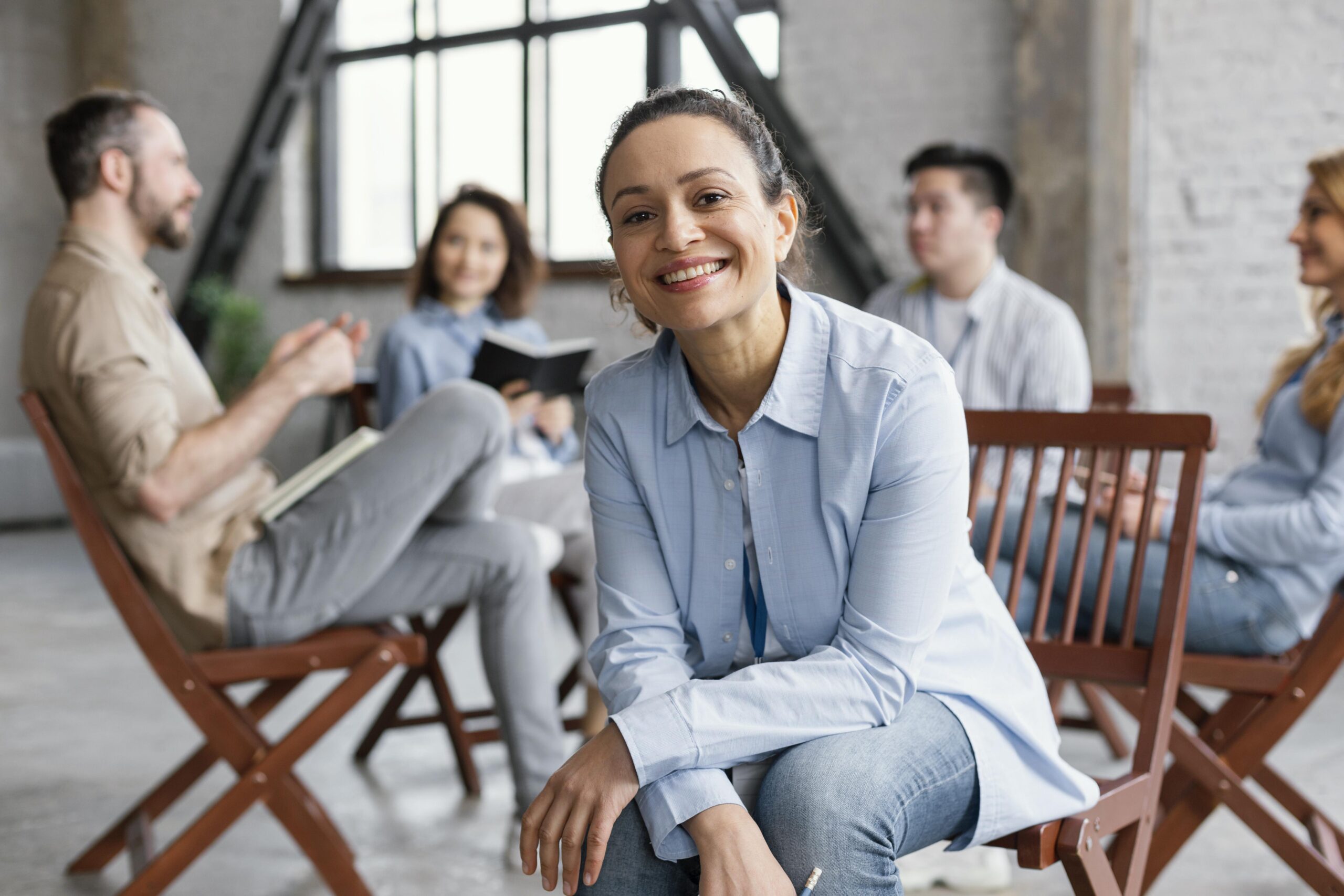 Don't ever miss an update
Join our community and stay informed about the latest developments in mental health. Subscribe to our newsletter and receive valuable insights, expert advice, and helpful resources delivered straight to your inbox. Be part of the movement to prioritize mental well-being and help break the stigma surrounding mental health. Sign up now.
We're Here Whenever You Need Us
Address
Rue du Trône 60, 1050 Ixelles, Belgium